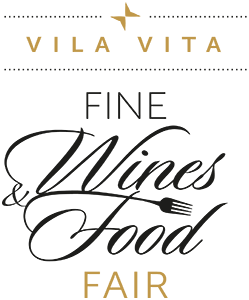 16 — 23 May 2021
Epicure's Delight
More than a week of pure gastronomy, delectable cuisine and mouth-watering creations, paired with the finest wines, under just one roof. This is VILA VITA's Fine Wines & Food Fair, a gastronomic event second to none.
From 16 to 23 May 2021, VILA VITA Parc will host a stellar repertoire of world-renowned chefs, wine makers and gourmet producers. The fair, which takes place every 2 years, places guests face-to-face with the chefs and producers, providing a unique experience for a selection of privileged guests. The event's programme guarantees to leave everyone in awe and begging for more. Besides the already famous Kitchen Party, a series of exclusive dinners will be hosted by world renowned chefs at the Ocean and Atlântico Restaurants.
Over the years, over 60 award-winning chefs from the Michelin Guide, San Pellegrino's 50 Best Restaurants in the World, Gault et Millau and the OAD survey list, as well as top winemakers and a variety of partners and sponsors showcasing food, wine, spirits, champagne, cocktails and cigars, have participated in this unique event.
The 2021 edition will feature new additions to its programme, making it an even more interesting and engaging event for chefs, producers and guests alike.
The unique programme will include a series of exclusive gourmet dinners in VILA VITA Parc's two-Michelin star Ocean Restaurant and fine dining restaurant Atlântico, prepared by different guest chefs on each evening, for a restricted audience of 30-80 food and wine lovers. The exceptional Kitchen Party - the centre stage of the programme - will take place on Saturday 22 May 2021, featuring renowned international guest chefs and winemakers from around the world, and catering to over 500 guests. The themes of the dinners will vary with various dinners hosted by international Michelin Star and Gault et Millau guest chefs, complemented by amuse-bouches prepared by none other than Ocean's Chef, Hans Neuner.
During the week, wine aficionados will also have the chance to join in extraordinary masterclass workshops with some of the most renowned winemakers in the world.
The famous Kitchen Party will take place at the Clubhouse, during which 500 guests will have the opportunity to taste the creations of 15 acclaimed chefs, paired with top international wines, as well as delicacies showcased by selected gourmet producers. An exquisite week, wholly dedicated to celebrating food and wine.
For more information, contact us via email customerservice@vilavitaparc.com or telephone +351 282 310 136.
2019 Event

2019 Teaser

2017 Event
2017 Teaser
2015 Event
2013 Event